As I turned 58 this last January, my younger brother, four years my junior and very fit, took me on my first snowshoe experience.
I really enjoyed it! I also realized how out of shape I was...too much sitting around the computer and watching TV!
Not long after that first snowshoe adventure, he asked if i would go again, and this time he would bring his friends who make videos professionally and wanted to make one of a viusally mpaired person snowshoeing.
I agreed to do it. So early March, we set out for another snowshoeing adventure and this would include some filming.
Well let me tell you, this was a much longer expedition! Over three hours...and was I ever exhausted nearing the end!
We did some quite steep slopes as we climbed to the top of a mountain! Wow...I can't believe I did that! My brother said I did very well and tackled some good intermediate terrain.
Here are some pics and the video will be finished soon...will share it with you all when it is ready. I'm in the tan jacket.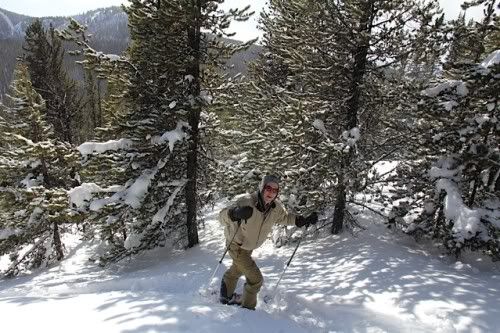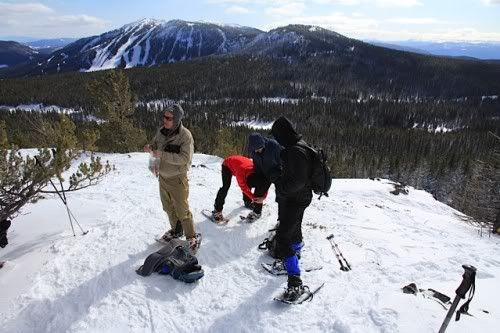 coming down had its moments!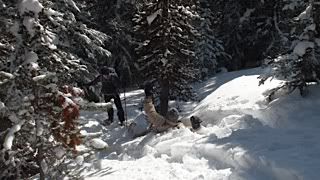 Now I really need to get into shape before my brother kills me!!
Luciano